We Tirupati Trip understands customer travel expectations and arrange vehicles on their choice. Some times travelers expects vehicles on an hourly basis. Below are the price details on an hourly basis which satisfies the customer expectations.
Below prices are including driver changes.
The customer has to pay the toll, state tax, parking fare to the government directly.
The customer has to consider driver food allowances.
Extra hour and extra kilometer charges are added based on the type of vehicle.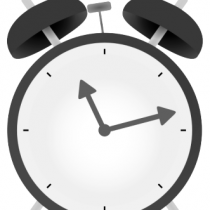 Hatchback/ Sedan Hourly Taxi Package Tirupati:
4 Hours
40 Kilometres
1200/-
6 Hours
60 Kilometres
1600/-
8 Hours
80 Kilometres
2100/-
10 Hours
100 Kilometres
2300/-
12 Hours
120 Kilometres
2500/-
7-Seater/ MPV/ SUV Taxi Hourly Package Tirupati:
4 Hours
40 Kilometres
1400/-
6 Hours
60 Kilometres
1800/-
8 Hours
80 Kilometres
2700/-
10 Hours
100 Kilometres
2900/-
12 Hours
120 Kilometres
3200/-
13-Seater/ Tempo Traveller Hourly Package Tirupati:
4 Hours
40 Kilometres
2500/-
6 Hours
60 Kilometres
2900/-
8 Hours
80 Kilometres
3200/-
10 Hours
100 Kilometres
3900/-
12 Hours
120 Kilometres
4200/-