If you are at Tirumala you should plan to visit some other beautiful places. It will take minimum 4-5 hours, if you use engage a cab.
10 Places To Visit In Tirumala: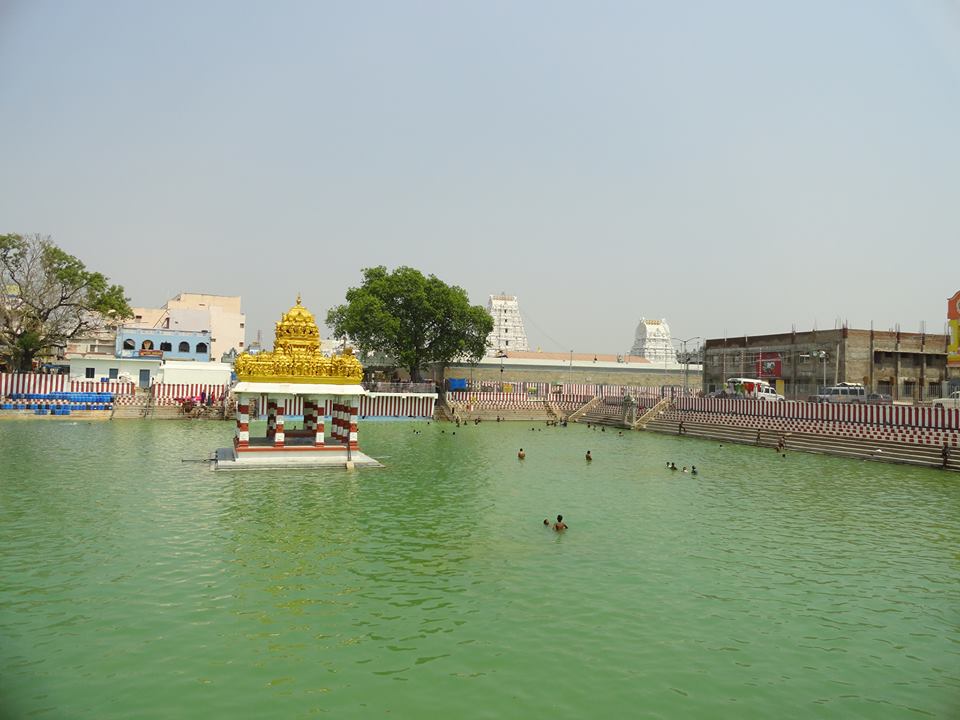 1. Nitya Pushkarini
Swami Pushkarini Lake is located just beside of Sri Venkateswara Temple that has religious significance. This is also considered to be the holy lake of Vaikuntha, where Lord Vishnu used to take bath with his wife. Garuda is believed to have brought the theertha and water at this site. The holy water tank at this place is associated with cleansing all the evils and sins of the people.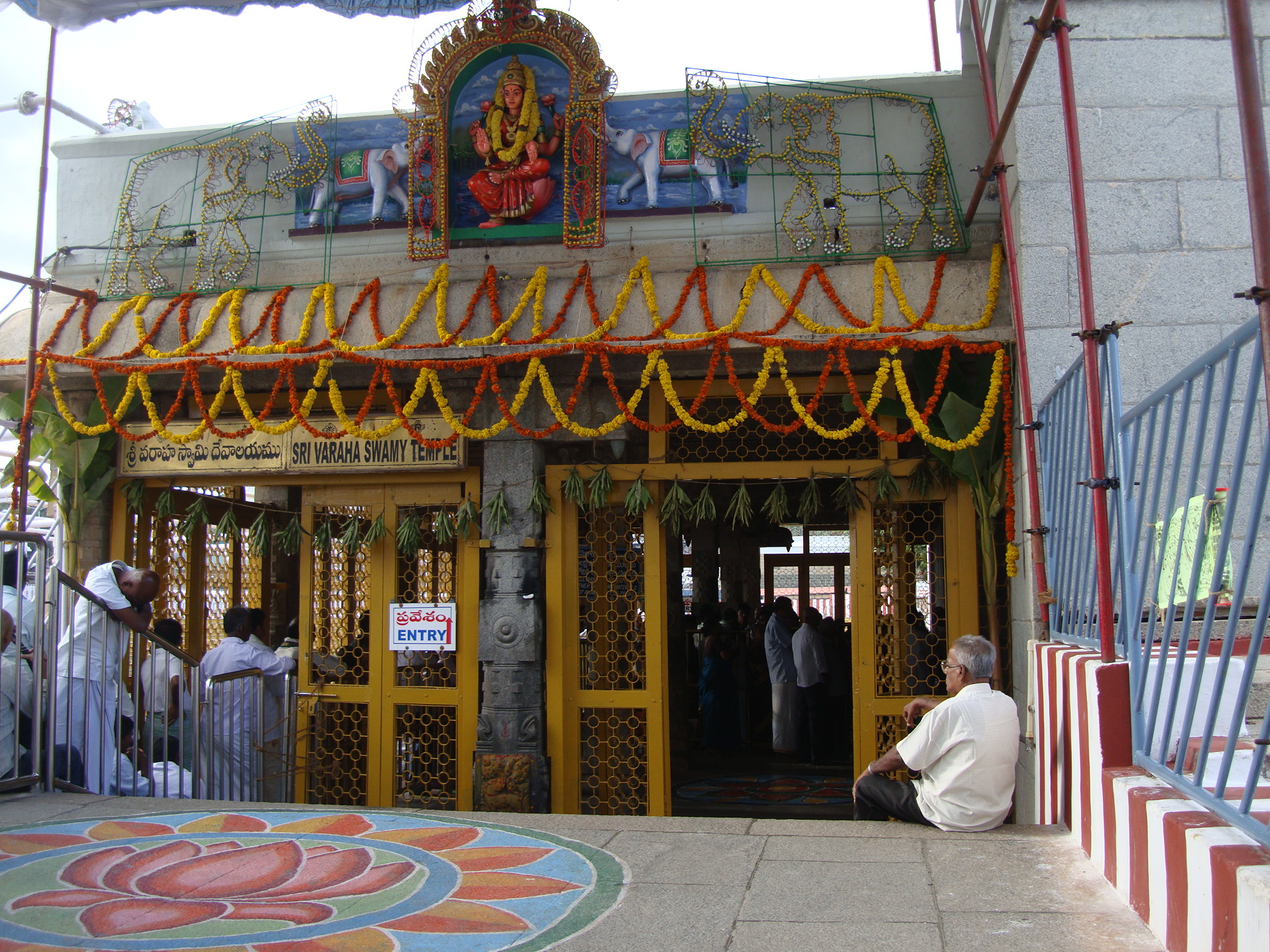 2. Sri Aadhi Varahaswami Temple
As per puranas, after receiving a blow on his head, Srinivasa wandered one day in search of herbs. On the way he met a Svetavaraha and each began to wonder who the other was. Ultimately they came to an agreement. Varaha, who was already there on the west bank of the Pushkarini. Varaha who was already there on the west bank of the Pushkarini, agreed to give Sinivasa 100 padas of space to live on and to shared with him milk, honey and syamaka food. He also detailed a lady named Vakula to attend upon Srinivasa. This Vakula was Yasoda in the previous life. Once Yasoda told Krishna replied that she would see in the Kaliyuga. Yasoda was re-born as Vakula and attended upon the Lord as she did when he was Krishna.
The Puranas state that Varaha was on Seshachala earlier than Sri Venkateswara. The place is called Varahakshetra. Sri Venkateswara and Bramha stipulated that this god should be seen earlier than Sri Venkateswara.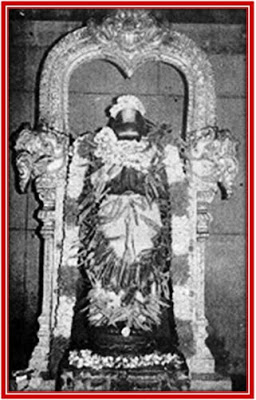 3. Sri Bedi Anjaneyaswami Temple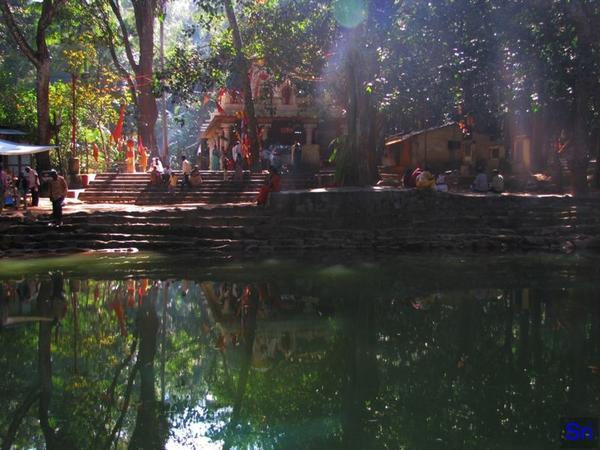 4. Sri Anjaneyaswami Temple (Near to srivenkateswara temple)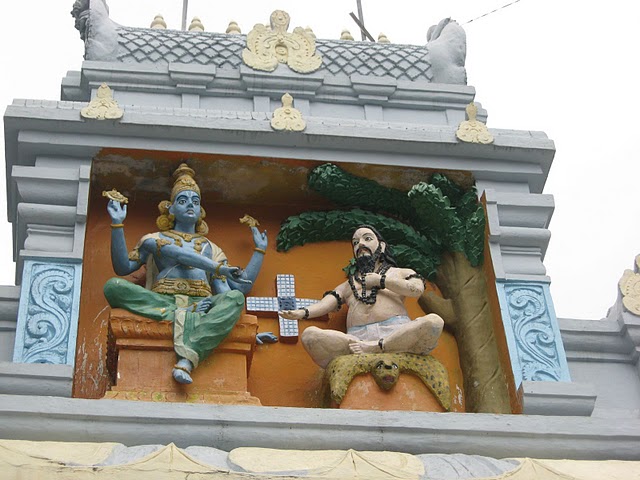 5. Venu gopala swamy temple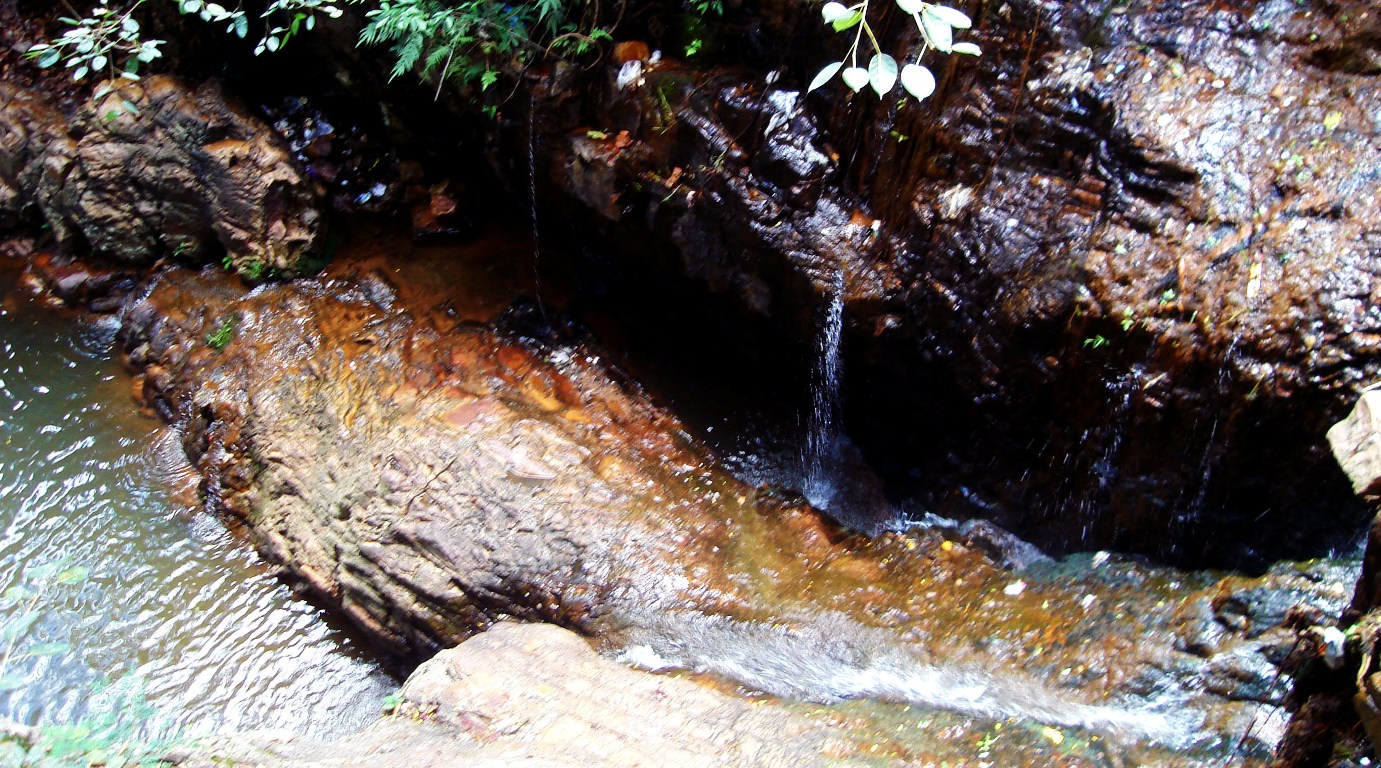 6. Akasha ganga
It's beleif that spiritual waterfall to be falling from heaven. From Lord Balaji Temple it's 3 kms away. Akash ganga's water is utilized for Shree Balaji's Bathing, that is the prime usage of water. It is also used for the abhishekham of Shree Balaji.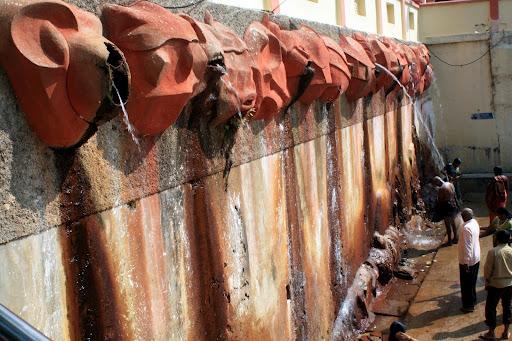 7. Papa vinasanam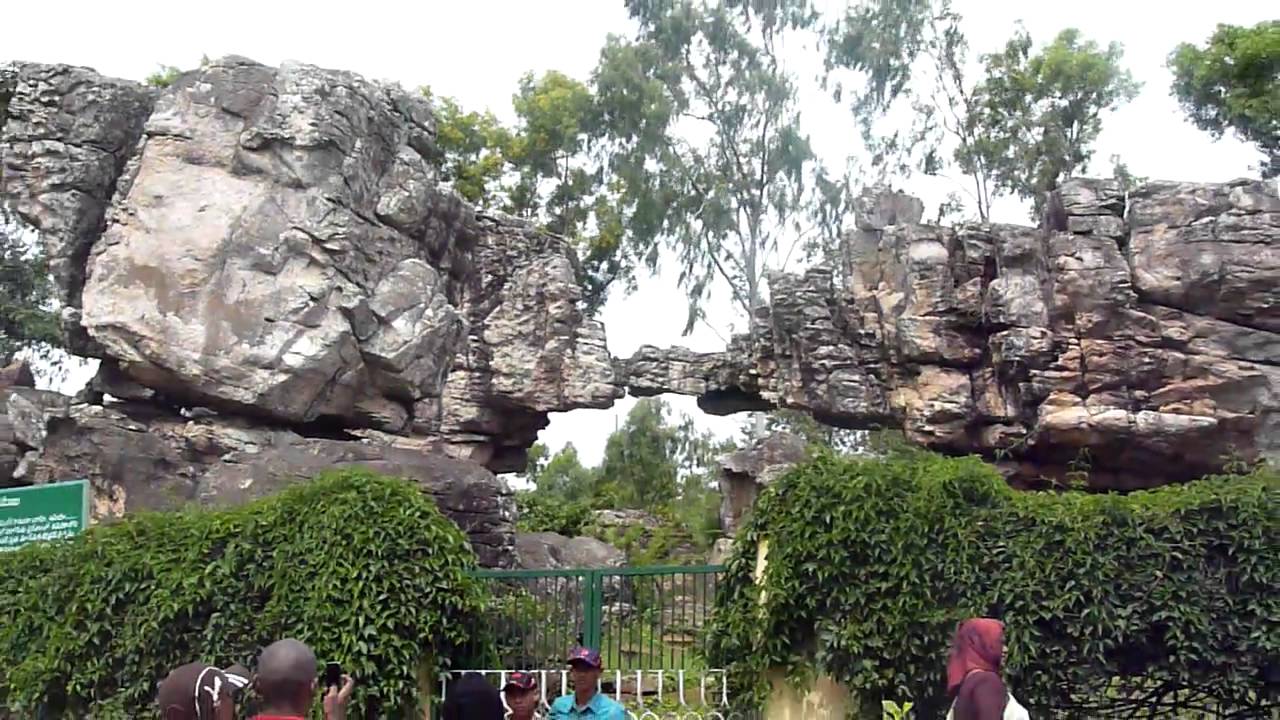 8. Sila thoranam (Great Geological Arch)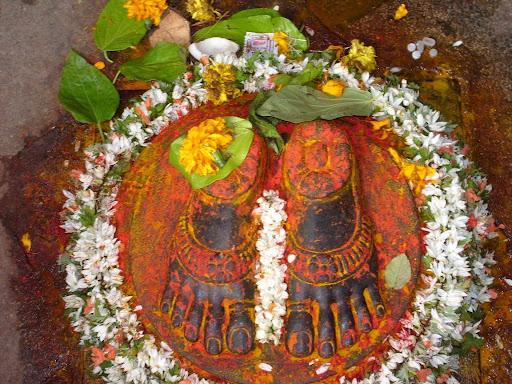 9. Sreevari padalu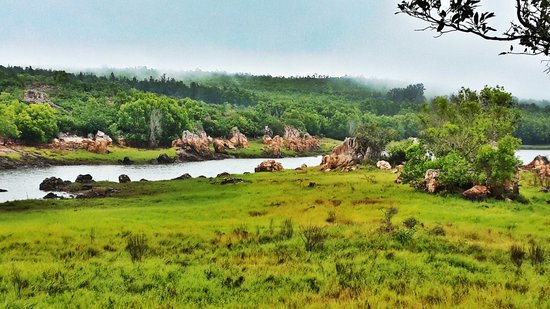 10. Gogarbha dam