Are you looking for a taxi for your upcoming trip from Tirupati to Tiruvannamalai? Whether it's a family holiday to the holy trip, casual trip or business trip. We have a wide variety of best taxi in all variations. Here you will find car rental solutions to Tiruvannamalai that best suits your needs at the best price.
Some of the Popular Taxi booking to Tiruvannamalai.
Tiruvannamalai city tour (full-day and half-day)
Domestic and International Airport transfer from Tiruvannamalai
Railway Station transfer from Tiruvannamalai
Tiruvannamalai Bus Station pick up and drop
Tiruvannamalai outstation car booking with driver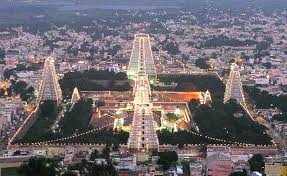 Tirupati Trip is a name which is reckoned with travel brilliance we provide an enormous array of travel services like booking various kinds of the taxi from Tirupati. Travel by taxi from Tirupati to Tiruvannamalai can be a great and most comfortable option. For traveling short distances (150-300km) the most comfortable and speediest option is to get an outstation taxi rental. However, it's best to hire a chauffeur-driven one-way cab if you are looking for it.
Distance and time for travel between Tirupati to Tiruvannamalai:
Distance from Tirupati to Tiruvannamalai by car is around 200 Kms. Estimated travel time traveling from Tirupati to Tiruvannamalai by a dedicated car is 4 hours and 50 minutes.
Why is Tirupatitrip Cabs the best cab service for travel?
Being and staying as best taxi service Tirupatitrip is continuously focused for inter-city or outstation car hire with a driver. We are the best cab service for car hire from Tiruvannamalai to Tirupati. The taxi operators are whetted for proper licenses at the time of onboarding, and their ability to meet our quality bar. We also provide ongoing training to our drivers. But most importantly Tirupatitrip strives to be the best with our support and customer service. We have great reviews on Google & TripAdvisor. We started travel business with the focus of simplifying car hire for outstation trips and we specialize in one-way cabs, round trip journeys, and even multi-city trips.
What is the best time for renting a car with driver from Tirupati to Tiruvannamalai?
It's best at least 1 week ahead of when renting a car to book for Tirupati to Tiruvannamalai, so for quality service, you can get the best prices. Whatever vehicle is available at their disposal there is a high chance that service would be compromised as even the taxi provider is limited. The Last-minute rentals are always tough.
Taxi fare from Tirupati to Tiruvannamalai
| Vehicle Type | Seating Capacity | Price |
| --- | --- | --- |
| Etios/ Dzire | 4 + 1 | 5040/- |
| Innova | 7 + 1 | 5040/- |
| Traveller | 13 + 1 | 9240/- |
Taxi fare from Tiruamala to Tiruvannamalai
| Vehicle Type | Seating Capacity | Price |
| --- | --- | --- |
| Etios/ Dzire | 4 + 1 | 5760/- |
| Innova | 7 + 1 | 5760/- |
| Traveller | 13 + 1 | 10560/- |
Taxi fare from Renigunta airport to Tiruvannamalai
| Vehicle Type | Seating Capacity | Price |
| --- | --- | --- |
| Etios/ Dzire | 4 + 1 | 5520/- |
| Innova | 7 + 1 | 5520/- |
| Traveller | 13 + 1 | 10120/- |