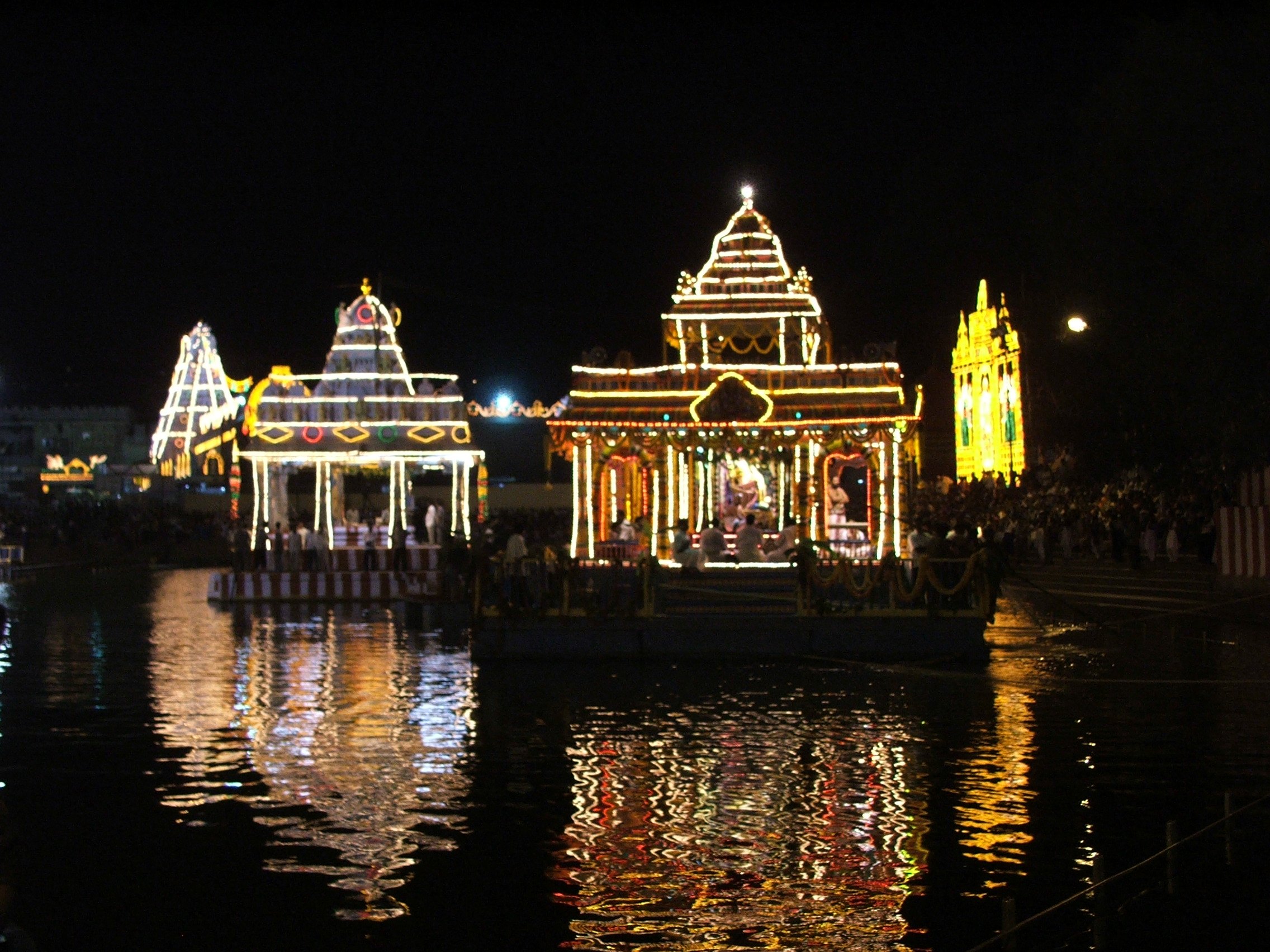 Teppotsavam
Seva Performed Day
5 Days in througt year
Prasadam
1 big laddu, 1 vada...
Teppotsavam Details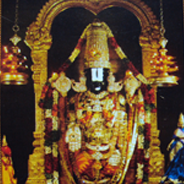 Every year during the month of March or April, Teppotsavam festival is celebrated in the Pushkarini for five days.
On the day one of celebration, God Sri Rama, Goddess Sita Devi, and Sri Lakshmana are worshipped and taken out for a godly ride on the decorated boat in Pushkarini.
On the day Second of festivity, Lord Sri Krishna, Rukmini is offered puja and taken for bliss ride on the float.
Remaining three days from Trayodasi to Pournami, Lord Malayappaa with Goddess Sridevi and Bhudevi are taken the divine ride on the boat.
The devotees who have taken Arjita Seva ticket will participate in Teppotsavam festival and have darshan of Lord Balaji.
Vasanthotsavam is performed once in a year and is performed on the Trayodasi, Chaturdasi, and Pournami of Chaitra Masam probably March or April.
History says that this festival was started in the 1460's by King Achyutaraya.
On this festive occasion, Lord and his consorts are given an aromatic bath and believed to give relief from hot sun rays.
Lord and his consorts are beautifully decorated and brought to Vasanta Mandapam. In Mandapam Holy bath to Lord is performed.
Devotees are charged 300/- each to attend this festival.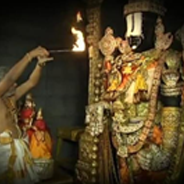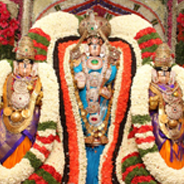 The Padmavathi wedding is wedding celebration performed for Lord Balaji and Goddess Padmavathi in the month of May.
This is three days festival performed in the full moon light and it is celebrated on Navami, Dasami and Ekadasi. First day Lord Srinivasa arrives on Gaja, second day on Aswa and third day on Garuda Vahanas. After marriage celebration Lord Srinivas returns back to main temple with Sridevi and Bhudevi.
Abhidyeyakam means protective shield which cannot be destroyed.
Lord Balaji arrived with protective armour in kali yuga. Special divine bath is conducted on the armour of God, and it will be celebrated for three days in a year. The holy bath performed with holy water mixed with spices including turmeric, honey, sandal paste, curd and milk.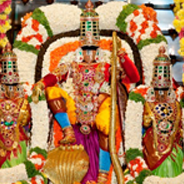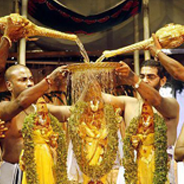 Koil Alwar Thirumanjanam
Seva Performed Day
Four times a year ..
Prasadam
2 small laddus, 1 art silk...
Koil Alwar Details
Every year all Tirumala Lord Accounts begin from the month of July. Previous years accounts are submitted to the Lord. From this new year, accounting will start. It is also known as "Accounting Festival" and usually celebrated on July 16.
On this day Lord is richly decorated and taken on Mada streets.
The meaning of Koli is "Holy Shrine" and the meaning of Alwar is "Devotee" and Tirumanjam means "Cleaning with the perfumed ingredient".
It is a purification formal procedure of temple premises by devotees. While cleaning all armaments are removed and Lord is covered with waterproof cloth.
This is conducted 4 times a year. Just before Ugadi festival, on Vaikunta Ekadasi and on Annual Brahmotsavams.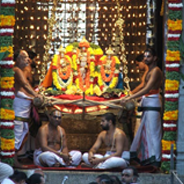 This festival performed by priests to seek the pardon from the Lord for their mistakes done by knowingly or unknowingly during performing Seva to Lord throughout the year.
Pavithrotsavam festival is celebrated every year on Ekadasi, Trayodasi and Dwadasi and it is also called Festival of Purification. Homam is performed to the main deity.